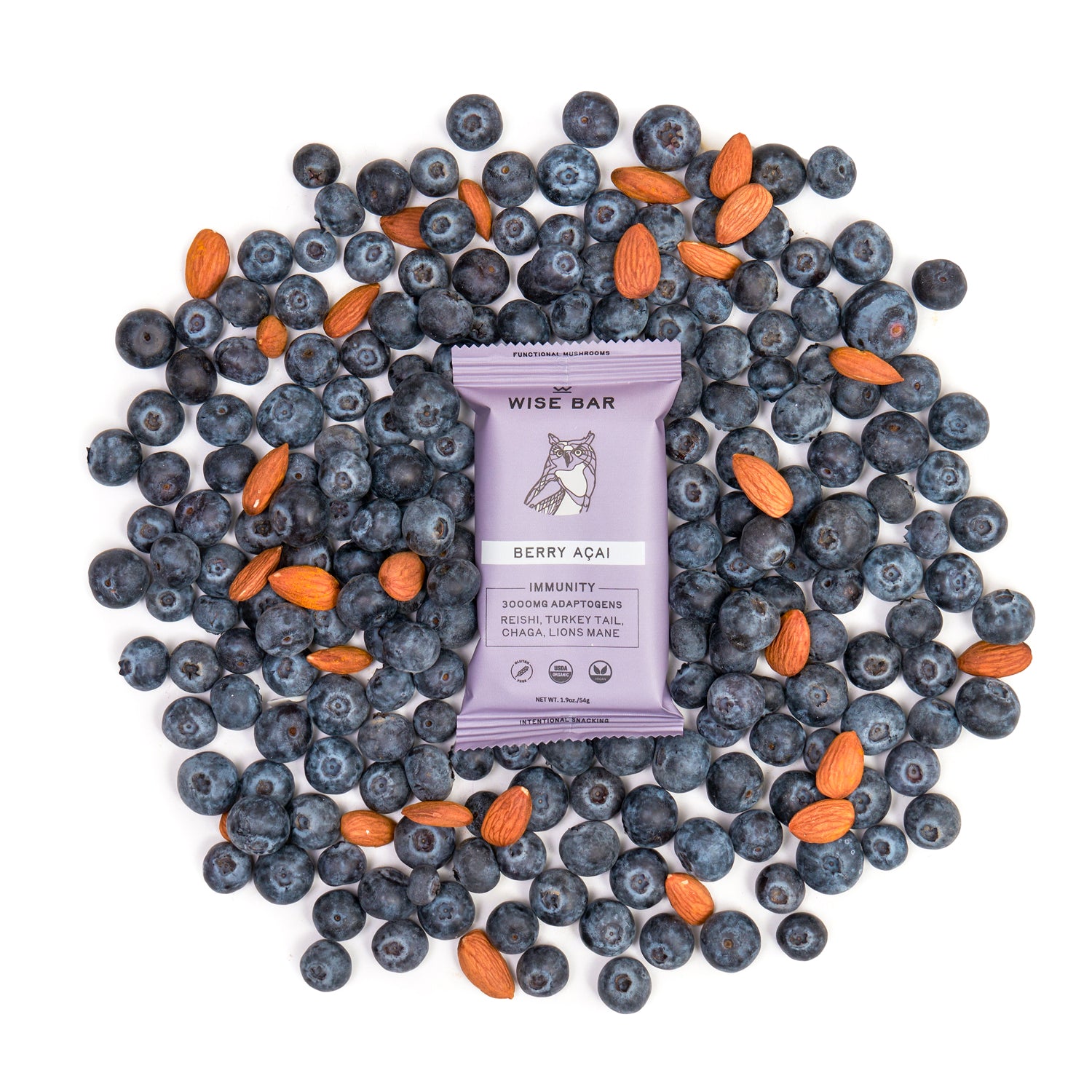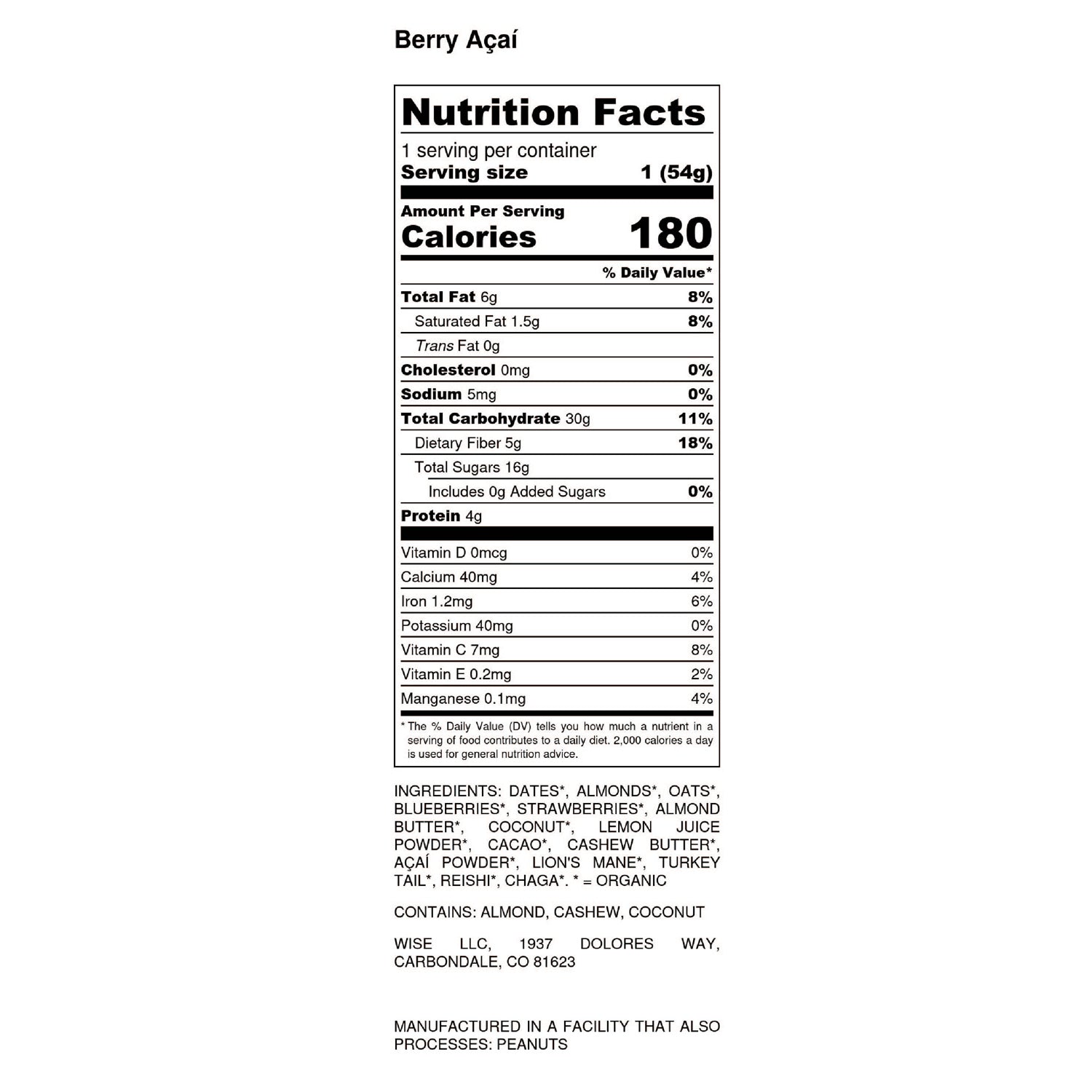 Each box contains 12 bars.
Free shipping on all orders over $49.
Subscribe to save 10% and get free shipping.
This potent blend of functional mushrooms - Reishi, Turkey Tail, Chaga, and Lions Mane - helps boost your immunity and resist stress. With 3000mg of functional mushrooms, our bars nearly double industry norms (without sacrificing amazing taste and convenience).
INGREDIENTS (All Organic): 
Dates, Almonds, Oats, Blueberries, Strawberries, Almond Butter, Coconut, Lemon Juice Powder, Cacao, Cashew Butter, Açai Powder, Lion's Mane, Turkey Tail, Reishi, Chaga
Trees for the Future
19,341 trees planted
Through our partnership with Trees for the Future, we plant trees and feed people in need with every bar sold. Our goal is to plant one million trees and empower ten million individuals by 2025.

Amazing!!
Love these bars so much. My favorite to date!