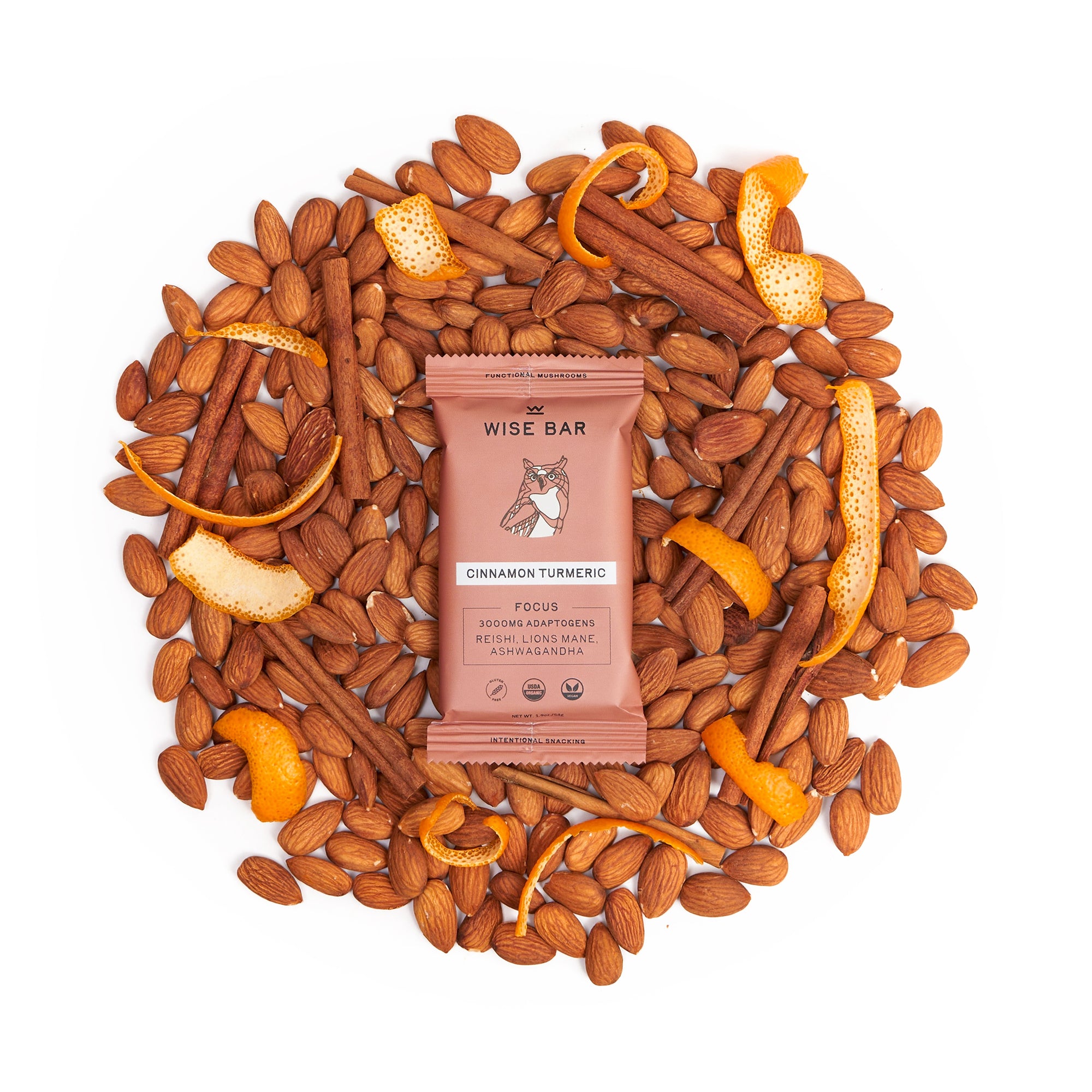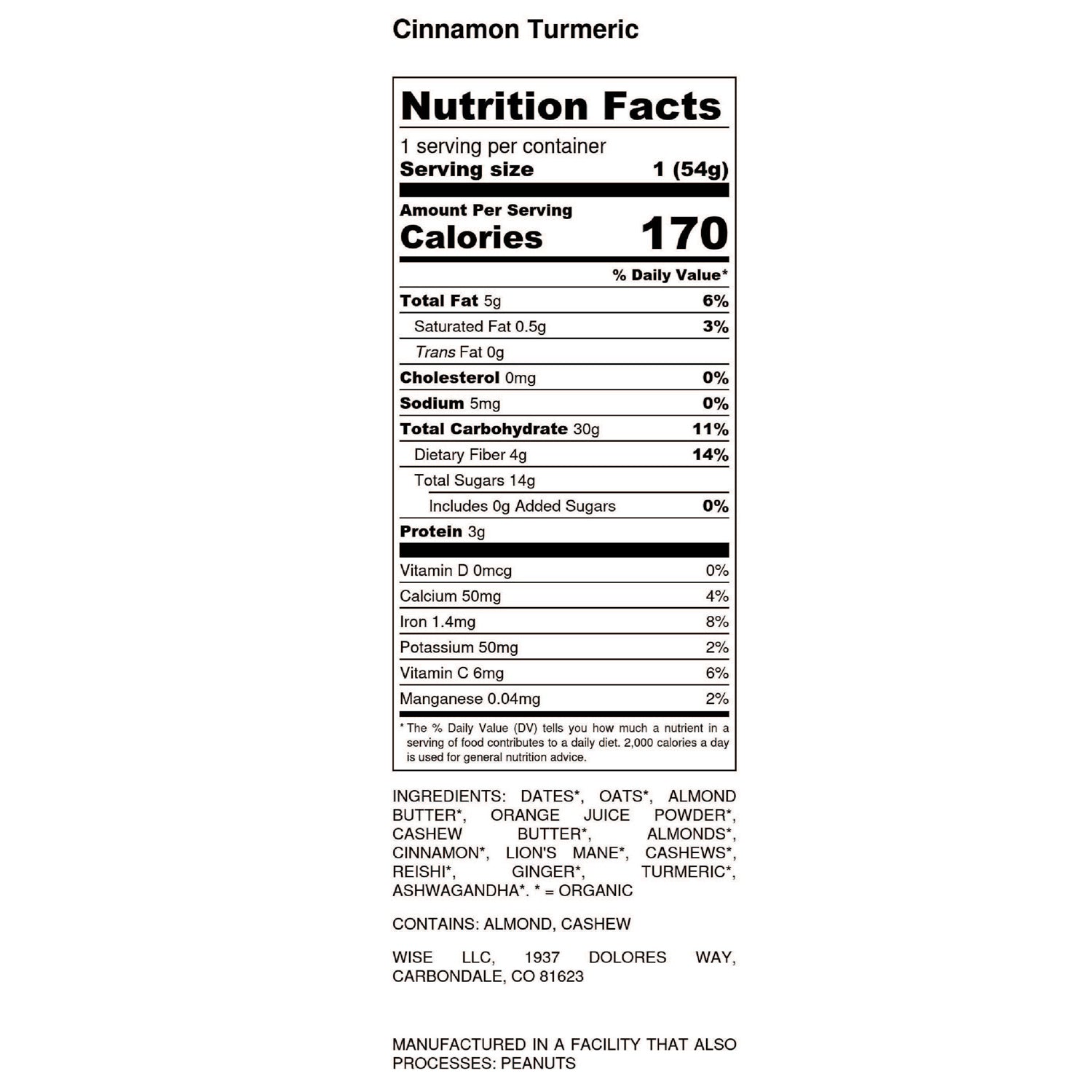 Each box contains 12 bars.
Free shipping on all orders over $49.
Subscribe for 10% off and free shipping.
Warm flavors of cinnamon and orange pair perfectly with almond and turmeric. This potent blend of functional mushrooms - Lions Mane, Reishi, and Ashwagandha - helps enhance your focus and resist stress in your body. With 3000mg of adaptogens, our bars nearly double industry norms without sacrificing amazing taste and convenience.
INGREDIENTS (All Organic): 
Dates, Oats, Almond Butter, Orange Juice Powder, Cashew Butter, Almonds, Cinnamon, Lion's Mane, Cashews, Reishi, Ginger, Turmeric, Ashwagandha
Trees for the Future
19,341 trees planted
Through our partnership with Trees for the Future, we plant trees and feed people in need with every bar sold. Our goal is to plant one million trees and empower ten million individuals by 2025.

Love these!
Tastes great if you like the taste of turmeric. These are great mid day snack!
Cinnamon turmeric bar
Of all of the bars that you make, the cinnamon turmeric bar suffers only in the flavor category, thus it doesn't feel as good as the rest of them. And that's how I know it's better for me. Done extensive research and all the properties in your ingredient platform and by chance cinnamon turmeric when's the gold medal..
Great energy bar!
We love these bars. Great energy, Great taste.
The ingredients is amazing
Grateful for this amazing food
I'm the guy who left the first review of your cinnamon tumeric bar. I said that it had, not the flavor of chocolate (though it is amazingly delicious), but chocolate's soothing intensity and depth of flavor. For my second shot at a review I get a chance to herald this bar's subtler effects. I find it deeply sustaining and nourishing. The ingredients, a blend of delicious warming spices, adaptogenic mushrooms embedded in a base of whole foods have a lot to do with it. I don't crave the bar (it has no added sugar whatsoever), I turn to it when I want a food that has a deep, lasting flavor and an energizing and sustaining effect on my body and mind. I'm grateful this bar exists. I work at a food co-op and gave a sample to the grocery manager. She loved its ginger kick. Hopefully, we'll be selling Wise-Bars at our co-op soon.