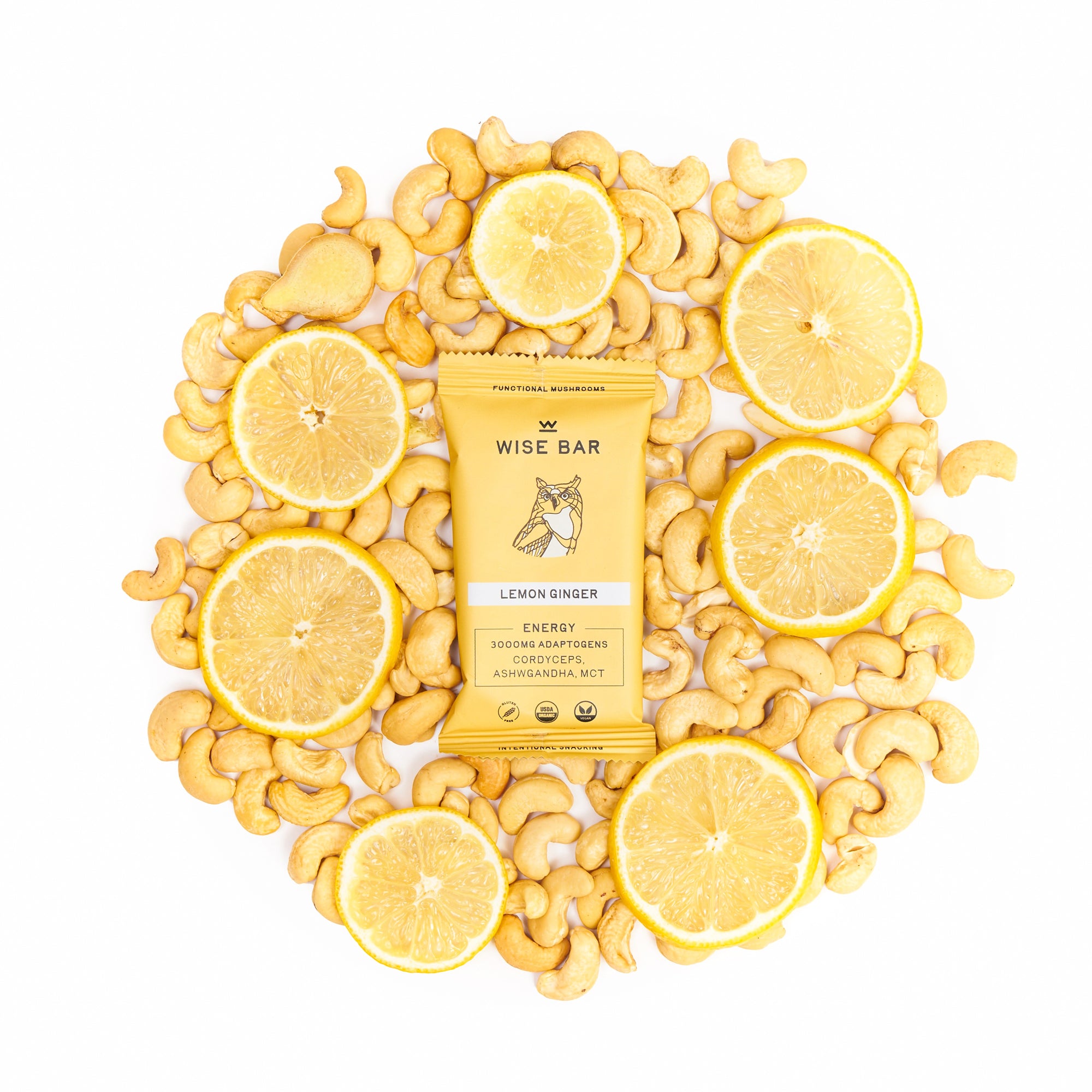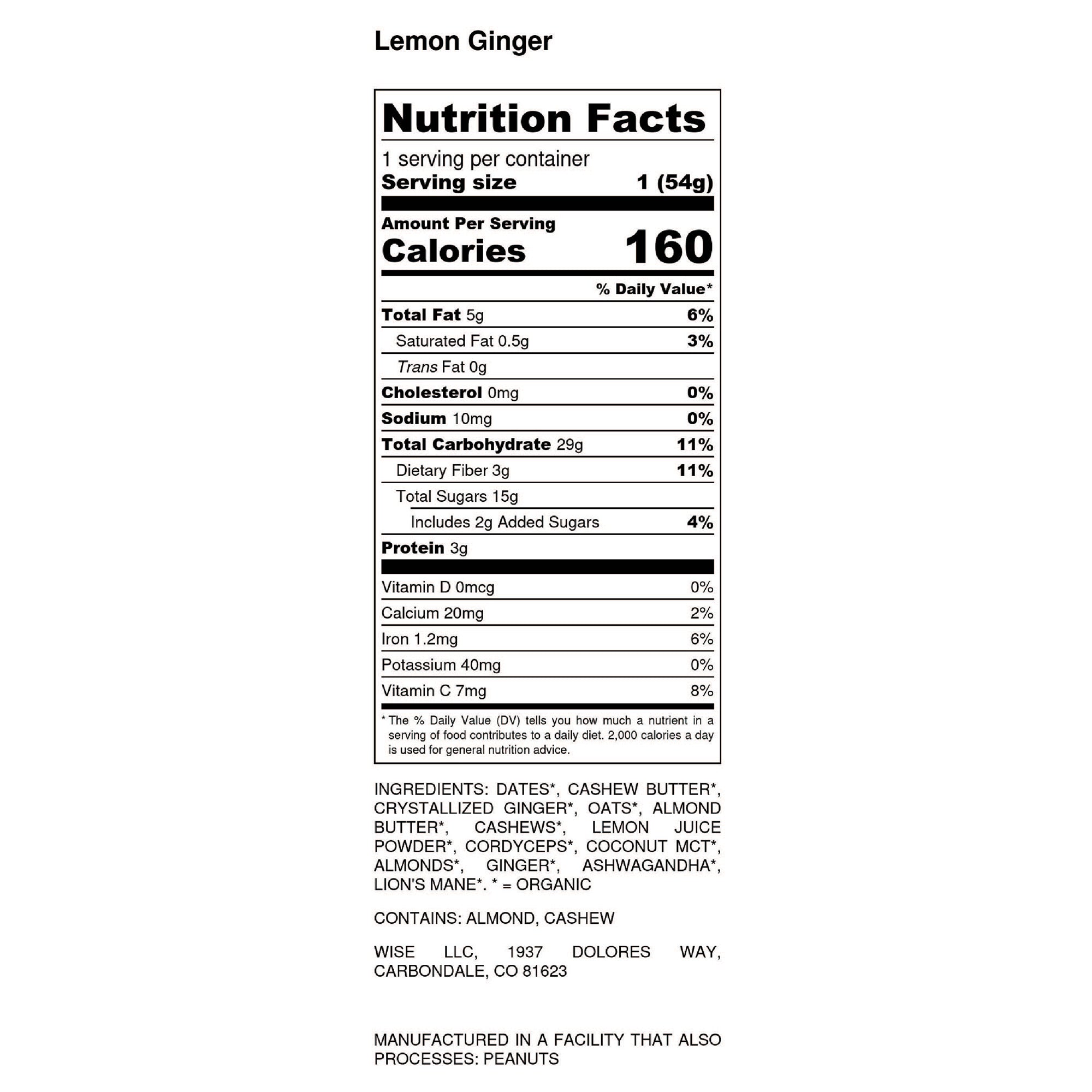 Each box contains 12 bars.
Free shipping on all orders over $49.
Subscribe for 10% off and free shipping.
This potent blend of functional mushrooms Cordyceps, Ashwagandha, Lion's Mane, and MCT helps boost your energy and resist stress. With 3000mg of functional mushrooms, our bars nearly double industry norms without sacrificing amazing taste and convenience.
INGREDIENTS (All Organic): 
Dates, Cashew Butter, Crystallized Ginger (Ginger, Cane Sugar), Oats, Almond Butter, Cashews, Lemon Juice Powder, Cordyceps, Coconut MCT, Almonds, Ginger, Ashwagandha, Lion's Mane
Trees for the Future
19,341 trees planted
Through our partnership with Trees for the Future, we plant trees and feed people in need with every bar sold. Our goal is to plant one million trees and empower ten million individuals by 2025.

Fabulous!
I love everything about these bars. I especially love that they are organic, and made from real food with no yucky stuff! Best snack ever!
So Wise
I love these! I bring them on hikes and they are the perfect size and a great flavor.
Wise Bar
Love them, did not expect the energy boost I received. I have shared with many with a testimony how truly good they are for you ( no hidden bad fillers) and they do fill the hunger/dizzy moment when you do not want to stop to prepare something. Thank you for making a good product.
wonderful
Your Lemon Ginger bar is wonderful. It has a balanced and bold, bright taste, and the texture is, again, wonderful, a perfect balance of chewiness and smooth. Because it is the only bar in your array of offerings that contains some refined sugar, this is going to be a rare and tremendously appreciated treat for me. Fortunately for me, you have the astonishing Cinnamon Tumeric bar which is my favorite of all. Thanks for providing these wonderful, health promoting bars.