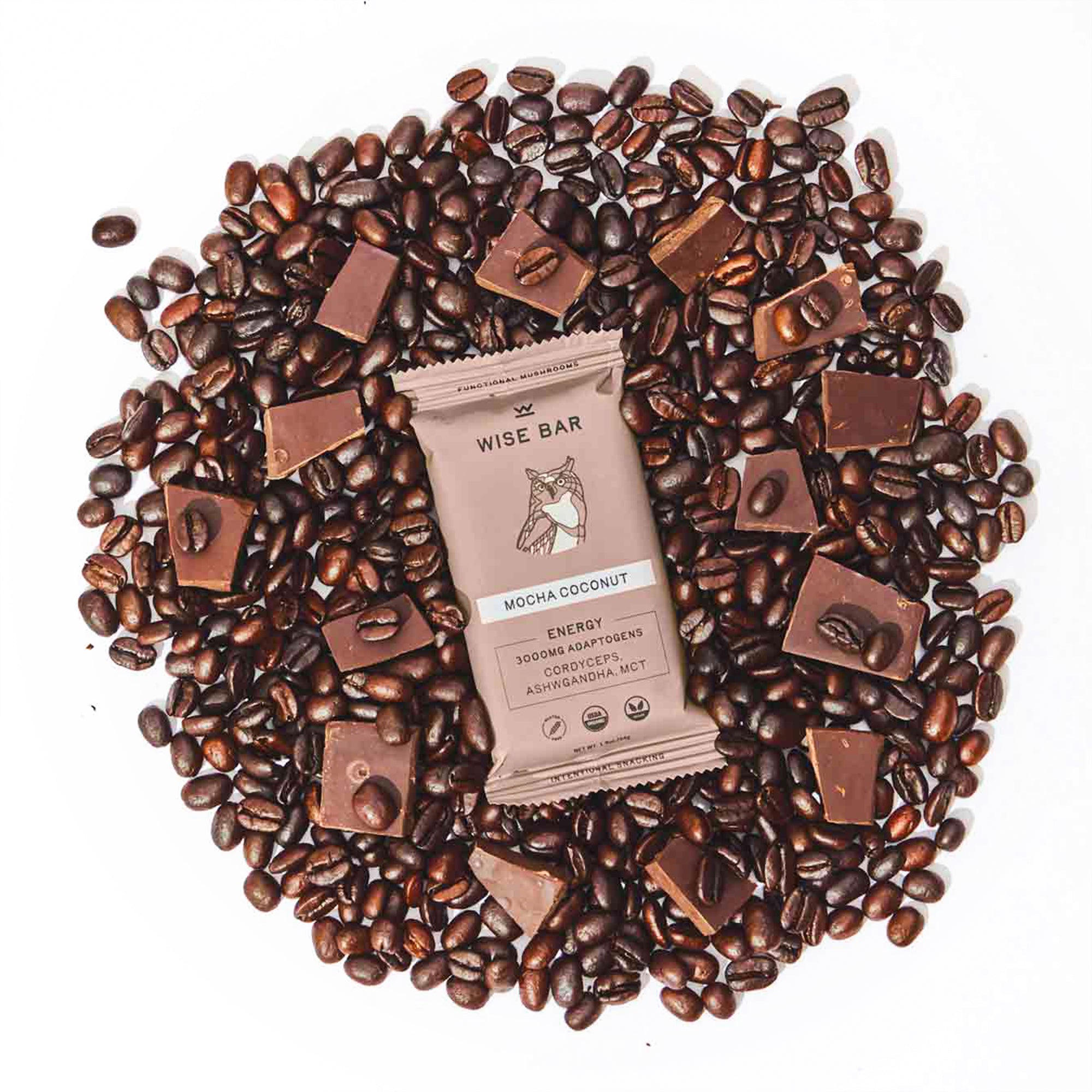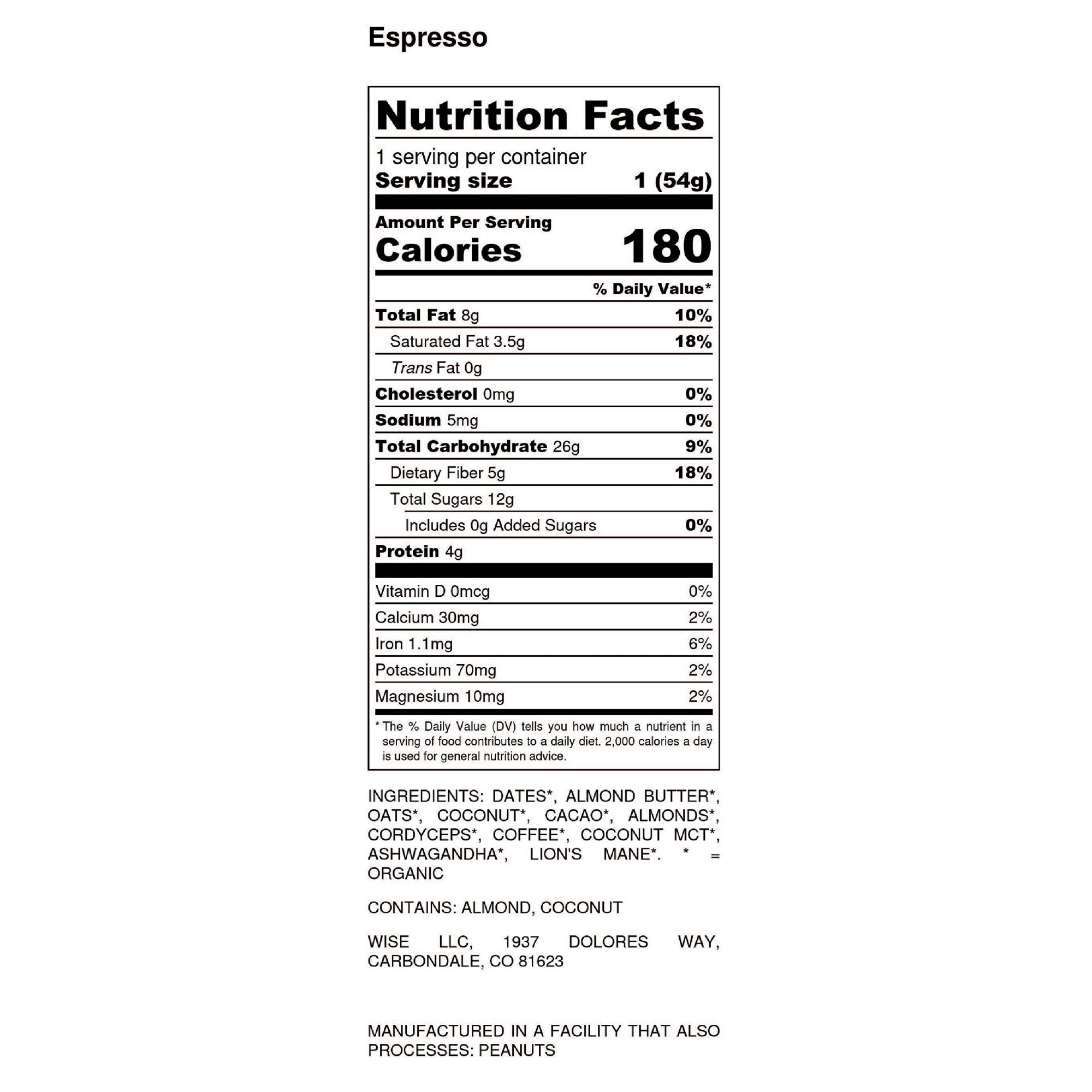 Each box contains 12 bars.
Free shipping on all orders over $49.
Subscribe for 10% off and free shipping.
This potent blend of functional mushrooms Cordyceps, Ashwagandha, Lion's Mane, and MCT helps boost your immunity and resist stress. With 3000mg of functional mushrooms, our bars nearly double industry norms without sacrificing amazing taste and convenience.
INGREDIENTS (All Organic): 
Dates, Almond Butter, Oats, Coconut, Cacao, Almonds, Cordyceps, Coffee, Coconut MCT, Ashwagandha, Lion's Mane
Trees for the Future
19,341 trees planted
Through our partnership with Trees for the Future, we plant trees and feed people in need with every bar sold. Our goal is to plant one million trees and empower ten million individuals by 2025.

Dark and espresso-y
This is the most decadent of the bunch. There are noticeable chunks of dark chocolate and espresso beans, give me a little bit of a crunch. The bitterness of dark chocolate comes through, so be ready for that.
Doesn't seem like there's too much caffeine (I don't get jittery), but still gives a nice boost.
Rich decadent expresso bar
I appreciate the high quality ingredients / experience