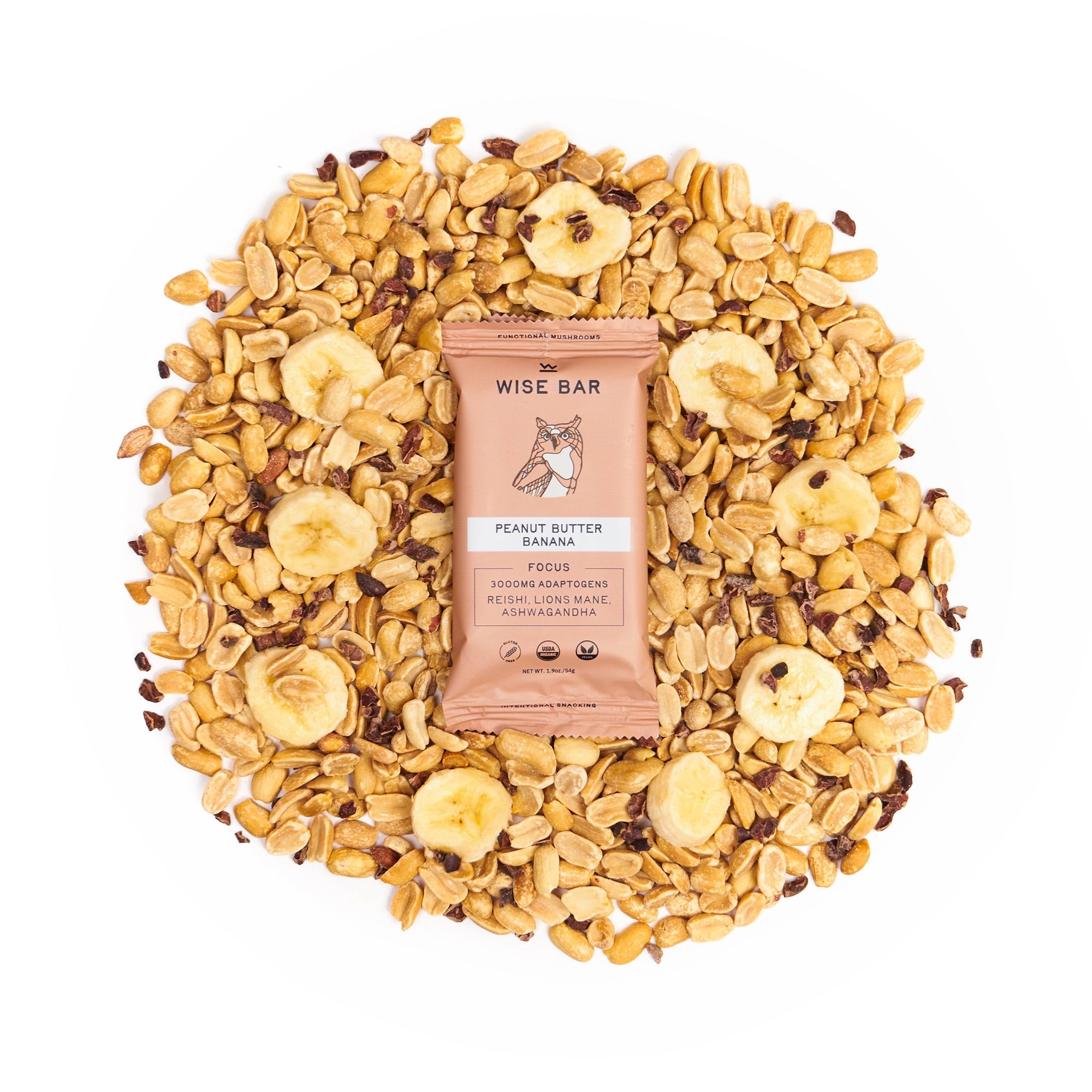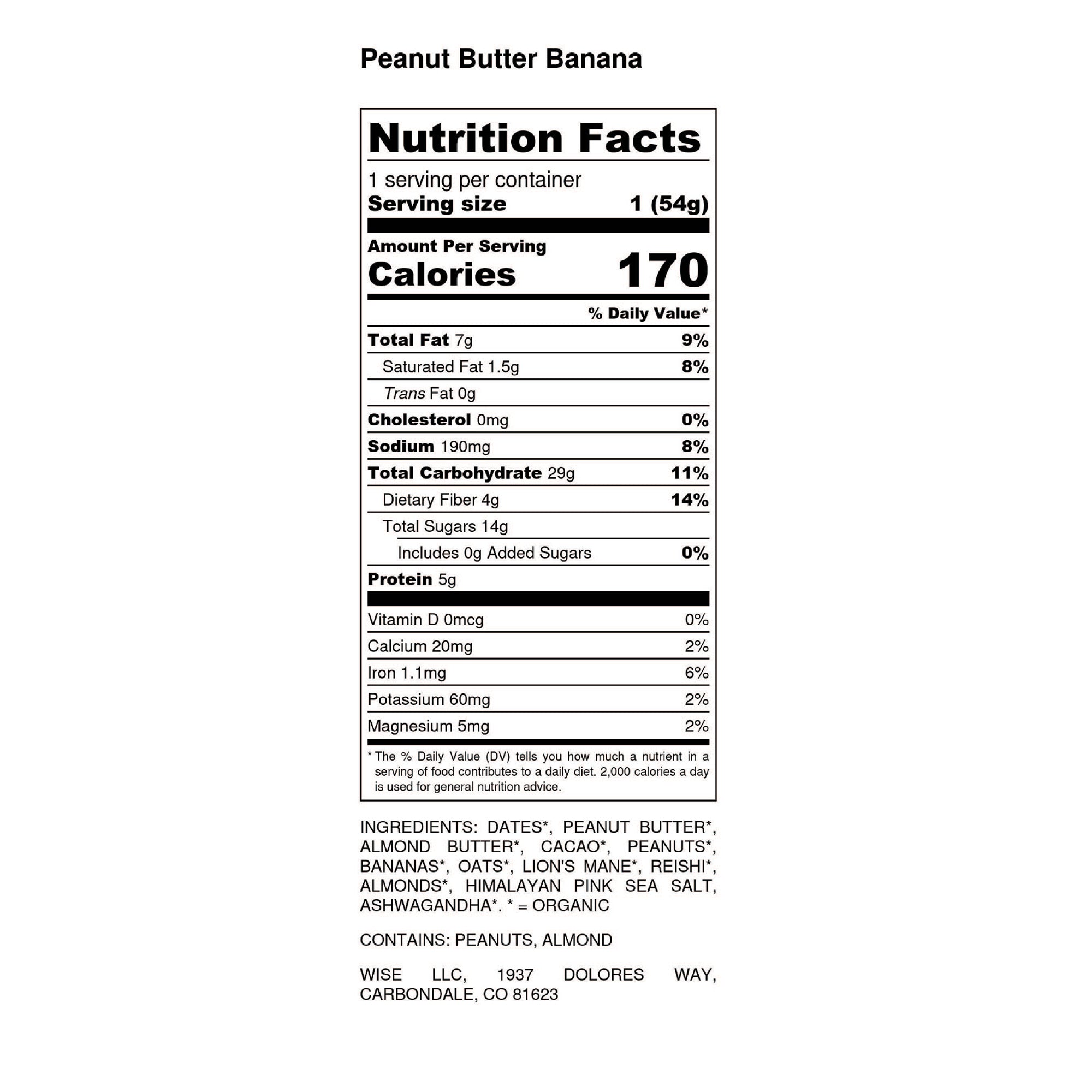 Each box contains 12 bars.
Free shipping on all orders over $49.
Subscribe for 10% off and free shipping.
This potent blend of functional mushrooms Lions Mane, Reishi, Ashwagandha helps enhance your focus and resist stress in your body. Paired with the perfect flavor combination of peanut butter, banana, and cacao, these bars are ideal for a daily snack or to fuel any adventure. With 3000mg of adaptogens, our bars nearly double industry norms without sacrificing amazing taste and convenience.
INGREDIENTS (All Organic): 
Dates, Peanut Butter, Almond Butter, Cacao, Peanuts, Bananas, Oats, Lion's Mane, Reishi, Almonds, Himalayan Pink Sea Salt (non organic), Ashwagandha
Trees for the Future
19,341 trees planted
Through our partnership with Trees for the Future, we plant trees and feed people in need with every bar sold. Our goal is to plant one million trees and empower ten million individuals by 2025.

so good!
This was the first flavor I tried, which resulted in me purchasing a whole box, as well as a variety box! Lemon Ginger is amazing as well!
Obsessed!!
Really love these bars. So happy I found them!
Delicious and I believe it increases focus
Wise bars/ peanut butter banana
Well done 🙌, can't wait to try the rest!